– Flexible solutions for your business needs.
Why Evolution Online?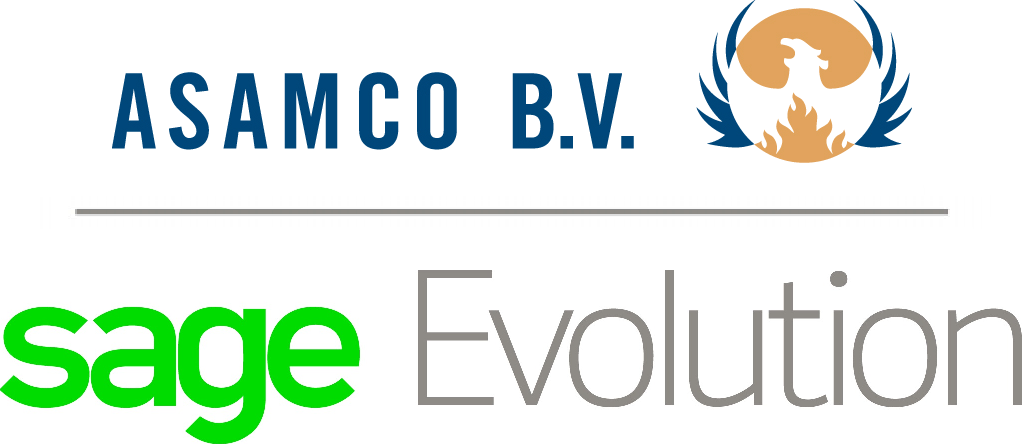 Your employees often need to travel, and you are looking for means of simplified access to your company files anywhere in the world?
– We are here to offer you the answer through facilitated access to your Evolution information – now online.
Evolution Online enables you to use the familiar Sage Evolution modules in a modern, yet easy-to-use web environment. No longer will you be chained to your Windows machine at the office. – Manage your company anytime and from anywhere, using your favorite device, and take advantage of the diverse benefits of Evolution Online.
App features
Password protection
Easy access to all your databases with just a few clicks
Facilitated management of users
Customizable grids
Management of accounts

Accounts receivable (AR)
Accounts payable (AP)
General ledger (GL)

Project management
Foreign currency management
Key benefits
Single sign-on access to multiple databases (companies)
Multi-tenant
Fully integrated with other Asamco web-applications
Facilitated access through the Asamco Platform
Secure API connection and Azure environment
Instant synchronization of data
Integration with Sage Evolution 200 and Office 356
Compatible with your preferred devices
Sounds great! How do I get started?
All you need to do is deploy our software to your server and connect your Sage Evolution database. We will take you through all steps of implementation.
Not sure if you are ready to make the switch?
Our team of consultants is here to answer all your questions.
Not familiar with Sage Evolution?