Cloud accounting, and so much more
Use the latest technology to drive growth. Plus you can connect to an ecosystem of world-class partners, and more. That's the power of Sage Business Cloud Financials.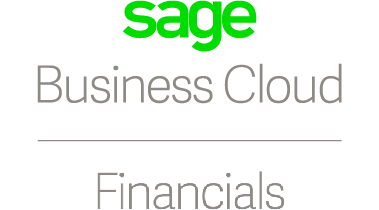 Powerful accounting
Keep your business compliant and productive with powerful automation and a flexible general ledger. Maintain the integrity of your books, while reducing human error and saving time.
Robust analytics and accurate reporting
Gain deep insights and easily evaluate company, project and customer profitability. Uncover intelligence that allows you to ask meaningful questions and answer them through powerful, real-time reports and dashboards.
A scalable platform that grows with you
Experience the productivity improvements and cost-savings of an accounting software built in the cloud, with the power and intelligence typically available to large businesses.
---
Not just accounting – Manage your entire business
Expand into markets or geographies with multi-location, multi-currency, multi-company and multi-language capabilities.
Accelerate the quote-to-cash process with a solution that connects to Salesforce Sales Cloud.
Ensure financial stability so you can take confidence in cash flow when growth opportunities arise.
Gain the agility and flexibility to react to customer demands, competitive pressures, and new opportunities.
---
Putting professional services businesses in control of growth and cash
On-demand live clarity of projects and profitability.
Flexible subscription billing and accurate invoicingreducing disputes as well as enabling cash flow visibility and optimization.
Rapid insight, real-time management information and unrivalled control of revenue and costs powered by flexible multi-dimensional reporting and visual analytics.
100% of functionality powered on mobile devices giving real-time, anywhere access.
---
Giving non-profit businesses total control of their mission
Live reporting on real-time results enabling informed decisions and communication to internal and external stakeholders.
Transparency and efficiency accelerate fundraising by attracting more donors who are confident that their money is being managed responsibly.
An intuitive, integrated and collaborative solution that maximizes precious resources.
100% of functionality powered on mobile devices giving real-time, anywhere access.
---
For more information, please visit www.sage.com/en-us/sage-business-cloud/financials/